Residences of the Presidentses: Lafayette Square and Foggy Bottom
Schedule: Click here for the current schedule or to make a reservation
This tour is entirely outdoors, usually lasts between 2 and 2.5 hours and covers 2.3 miles. The tour begins and ends in front of the DC Improv Comedy Club (1140 Connecticut Ave. NW).

Click here for a map showing the starting point.
Decatur House: Party mansion to the stars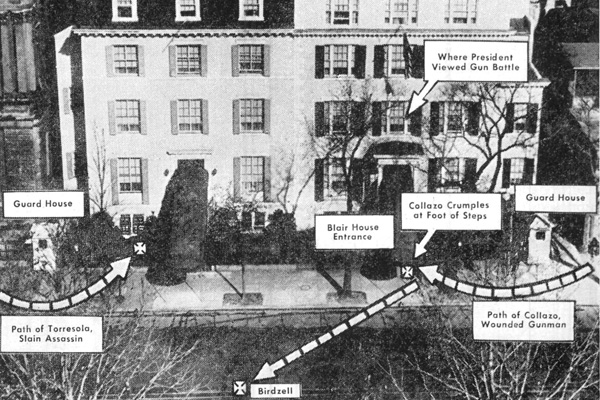 Anatomy of an (attempted) murder
It's hip to be Lafayette Square
A famous farewell
Hello, Dolley!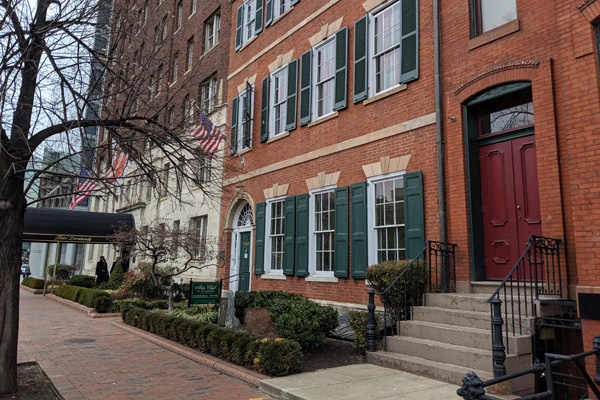 The home of Big Game James
People want to be close to the action. And from the time D.C. was founded, that meant being close to the White House!
You'll check out Lafayette Square and the neighborhood of Foggy Bottom. You'll explore the homes and buildings where presidents lived, worked, partied, plotted and worshipped -- before, during and after their time in office. You'll see some of DC's oldest buildings and enjoy one of the most famous public spaces in the world.
And don't forget the stories. Our guide will tell you about the building of the city -- and the British attempt in 1814 to unbuild it. There's a Real Housewives scandals, a Pennsylvania Avenue shootout, slaves fighting for freedom and lots more.
And with a former stand-up comedian as your guide, you're gonna enjoy a few laughs along the way.
Presidents Included: You'll see homes and sites related to James Madison (and Dolley), James Monroe, Martin Van Buren, William McKinley, Theodore Roosevelt, Harry Truman, John F. Kennedy and Lyndon Johnson. Plus we'll see the famous "church of the presidents" and get a great view of the White House itself.
Recommended Audience: This tour is best for people 13 and up. Some stories have "mature" content, plus it helps to have a little background in U.S. history.
What to Bring / About the Route: Customers may want to bring bottled water and (in warmer months) sunscreen and bug repellant (for mosquitoes). Expect to be on your feet for two hours. There are no public restrooms along the route.
Weather Policy: If the forecast calls for heavy rain or other inclement weather, customers will be contacted before the start of the tour about possible rescheduling.